Through a series of active lifestyle events, The 420 Games works to break down the stereotypes that have been built up during the era of cannabis prohibition. This year's two day event is one you won't want to miss!!
THE 2018 LOS ANGELES 420 GAMES

---
Where: Santa Monica Pier & Venice Skate Bowl
When: MAIN EVENT Saturday & Sunday / March 31 & April 1st, 2018 | 8am – 4pm each day at The Pier North Lot 1
VENICE SKATE BOWL CONTEST – Sunday April 1st at 3 pm.
The THIRD ANNUAL LOS ANGELES 420 GAMES! This is a great event for all who want to exercise, listen to some beats, and partake in one of the fastest growing industries in the world!
EVENT INFO
SATURDAY: Village opens at 8 am and then at 9 am, we'll take a trip from The Santa Monica Pier heading South along Ocean Front Walk to VENICE BEACH, turn around, and back to The Pier. For 4.20 miles of exercise before The 420 Games Village! You can Walk, Jog, Skate or Ride the 4.20 miles! Then visit the 420 Games Village and check out all the awesome events below plus booths from 100+ industry exhibitors! (list below)
SUNDAY: Village opens at 8 am and then at 9 am, we'll take another trip from The Santa Monica Pier heading South along Ocean Front Walk to VENICE BEACH and back for another fun day at the 420 Games Village. DAY TWO will also be filled with a proessional skate contest at the Venice Skate Bowl, 3 on 3 basketball tourneament featuring NBA legengds, MMA & Jiu Jitsu matches, and much more!
---
WARM-UP/COOL-DOWN YOGA SESSIONS – 8:30am & 10:30am (Sponsored By ???)
FlavRx hosts two 420 Games Yoga Sessions, both before the 4.20 mile journey and afterwards for a warm down. Yogi Katie Martin will host 15 minute Yoga sessions from the stage.
Join us and get your Namaste on with hundreds of other like minded, healthy, responsible cannabis yoga lovers!
---
NFL PODIUM SPEECHES – 11:00am (Sponsored by ???)
After the jog, join us as we hear from ex-NFL athletes who want to share why they think cannabis is important to sports.
NFL players including:
Eben Britton – Jacksonville Jaguars & Chicago Bears
Reggie Williams – Cincinnati Bengals
More NFL, NBA and UFC names being added to the list, check back soon…
---
LAGUNITAS BEER TASTING – 11:00am – 1:30PM (Sponsored by ???)
Two and a half hours of sampling Lagunitas many tasty beverages. Try some you've never seen, and come relax with us after your 4.20 miles!
---
SPECIAL ENTERTAINMENT – XGames BMX/Skate Demo Show
Our BMX & Skate Team will provide the most thrilling, exciting, and professionally run BMX entertainment show in the nation!
Check out the thrilling, action-packed BMX shows that will take place in The Four-Twenty Games Village between 10am-2pm.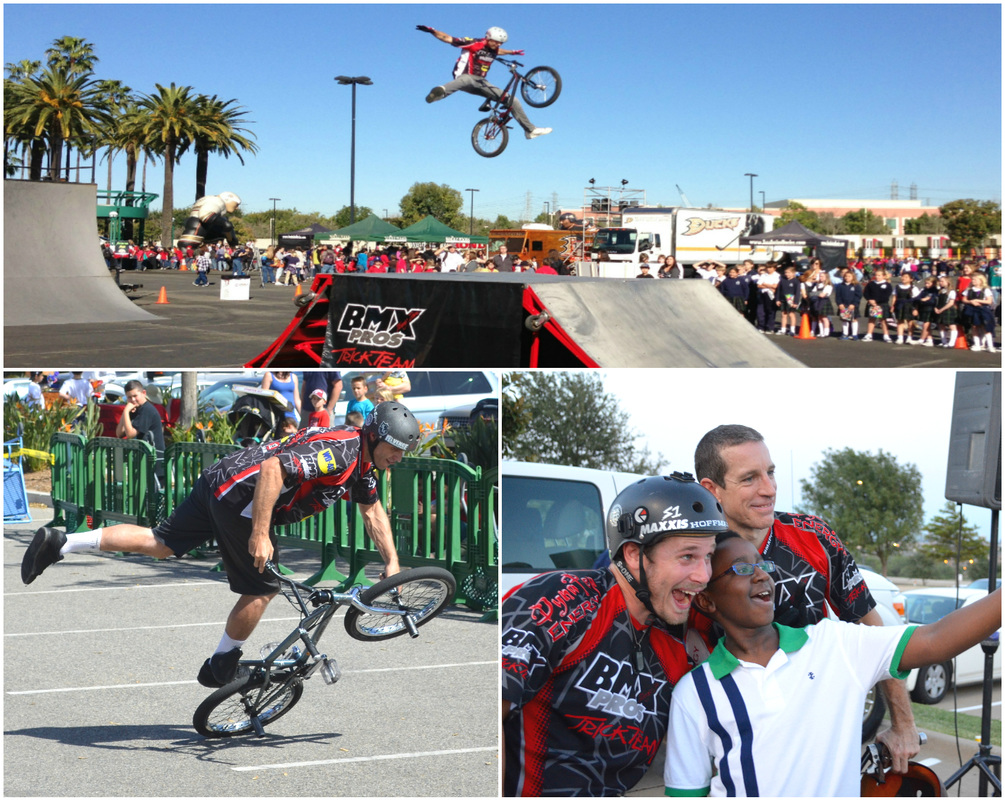 LIST OF 2017 LOS ANGELES 420 GAMES EXHIBITORS AND SPONSORS
Alta / Xtractology
Advanced Nutrients
Anakatrina's Edibles
AnnaBis
Be True CBD
Betty Chronic
Big Sur
Buds N Roses
Cannaflage Designs
CannaKids
CannAthlete
Catered Fit
ChooseLove
Civilized
Dankgals Glass
Deviant Dabs
Drotein
Eaze
Elixinol
Endohack Labs
FlavRX
Fruit Slabs
Green Dot
Greenly
Guyaki Yerba Matte
Haze Sublinguals
High Gorgeous
Hmbldt
Hot Nife
Humboldt Legends
Island Premiums
Jambo Superfoods
JSLV
LA Weekly
Lola Lola
Manzuri Law
Marine Qweenz
Massage RX
Med-ePen
Medmarket
MedMen
Merry Jane
MG Magazine
Moonman's Mistress
Nuero Armor
OC NORML
OM edibles
Papa and Barkely
Pura Vida Health
Pure Ratios
Quality Concentrates
Rezn Extracts
Sensi Chew
Speedweed
Stock Pot Images
Stonly T-shirts
Street Chef
Super Baked
Swerve Confections
THC Desigins
The 420 Times
The CLEAR
TherapyTonics
VapeXhale
Vaporous Technologies
VCC Brands
Venice Relief
W Vapes
WeedMaps
THANKS TO OUR PRESENTING SPONSOR NATIVE OG MOONROCKS!